22nd March 2019
You've helped us bring clean water to 13,000 people
Posted in Our Growers.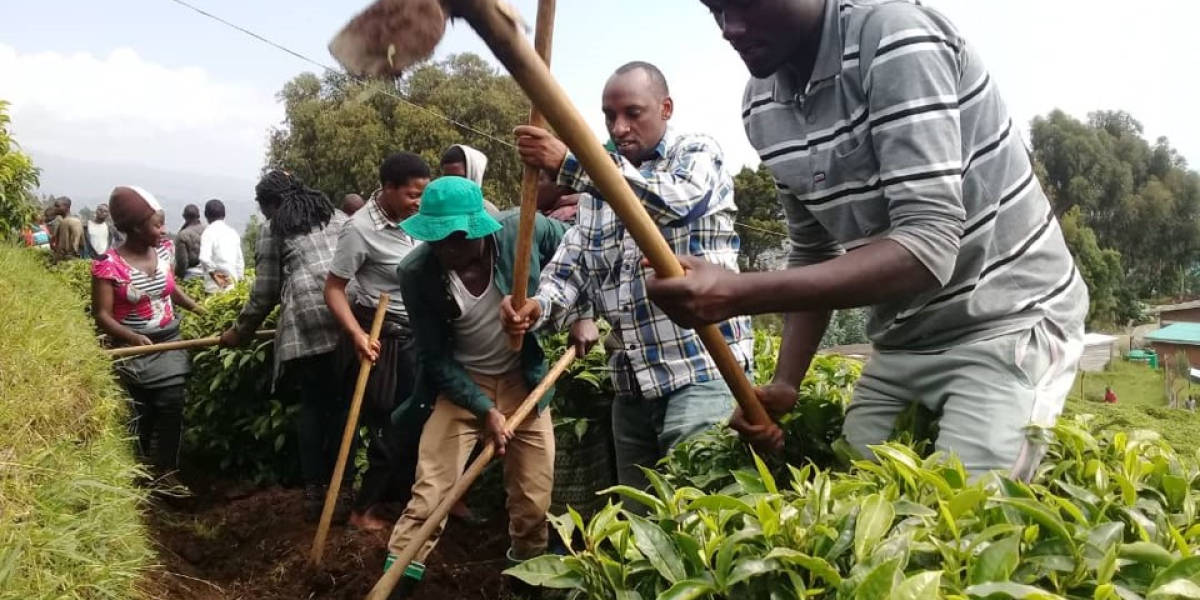 Filling your kettle is a doddle. You just need to step across the kitchen and turn a tap on.
But some people have to walk miles. It's true for lots of villages in Rwanda, where people often need to walk up to 4km twice a day over lots of hills to get their hands on clean water.
Why are we mentioning this to you? Well, it's because some of those people have grown your tea. Rwandan tea is fantastic and it's a very important part of our Yorkshire Tea and Yorkshire Gold blends, so we buy lots of it.
And because you buy lots of it from us, we've been able to spend over £100,000 funding a bunch of projects to bring clean water to villages across Rwanda.
"We have been supporting water projects in the communities around the tea factories we buy from in Rwanda since 2016," said our Head of Tea, Ian Brabbin.
"Normally it's the children and mothers who go to collect the water, so now the children have more time to study and play whilst the adults have more time available for other household jobs and setting up small business projects.
"Since 2016 our water projects have brought water sources closer to the homes of over 13,000 people."
Our latest project is near the Nyabihu Tea Estate (above, where we're investing £13,000 to bring safe, clean drinking water to about 2000 people in four villages (Rugarambiro, Nyagasozi, Bukongora and Mwiyanike). Villagers there have to walk to a water source which is a very hilly 1km away.
Ian said: "We have been buying tea from Rwanda for over 30 years and from Nyabihu for over 10 years. Nyabihu is in the north west of Rwanda and close to the home of the mountain gorillas.
"We have a long term buying agreement in place with Nyabihu too which means they know we will buying from them every month."
The project kicked off last November and we're expecting it to take about a year. Once it's complete, it's going to reduce water-borne diseases and give school-going children and women more time to study and earn income, rather than fetching water twice a day.
If you're a Yorkshire Tea drinker, thank you very much for choosing our brew - it's why we're able to do things like this, to make life better for people who grow your tea. We hope that means you can feel proud, the next time you fill your kettle.