17th November 2017
Taking Yorkshire Tea to the Field of Dreams
Posted in .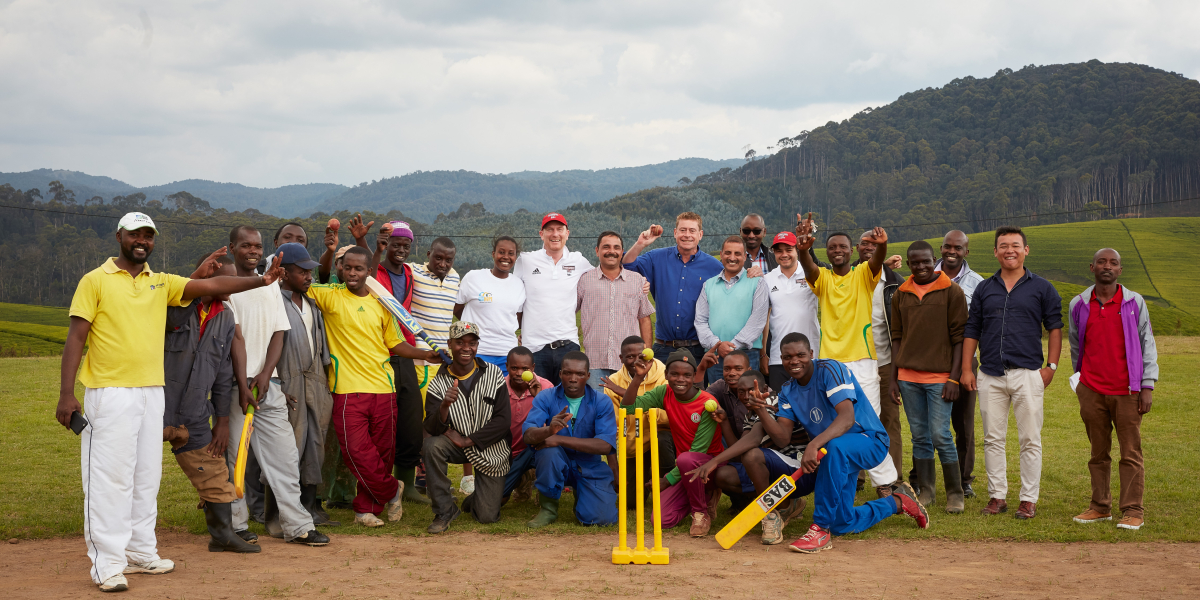 The tea break is, arguably, the tastiest and most exciting part of any cricket match. Last month we were beyond excited to host the first Yorkshire Tea Break outside of the UK, in the unlikely setting of Rwanda's first proper cricket ground during its opening on Saturday 28th October.
The opening marked the end of a week-long cricket tournament in which a handful of UK teams competed against some of Africa's best national teams. As part of our partnership with the Rwandan Cricket Stadium Foundation (which we wrote about here) we were very proud to have a team play in the tournament, made up of some players from our HQ in Harrogate and some of the amazing tea estates we buy from in Rwanda – Gisovu, Sorwathe and Pfunda.
Needless to say, our team did not reach the final or manage to win any games. But we had an incredible week playing in the tournament and journeying to two of Yorkshire Tea's top tea estates to run coaching sessions for staff and school children with the RCSF ambassadors.

As a brand, we have supported grassroots cricket in the UK for many years. While cricket as a sport is in its infancy in Rwanda, our coaching in Rwanda cemented our belief that it can have a hugely positive effect to unite people and bring communities in Rwanda.
Now the stadium is officially open, The Rwandan Cricket Stadium Foundation will evolve into Cricket Builds Hope with a goal to embed and integrate cricket across Rwanda, including working with us to visit and coach cricket within our tea estates. Our dream is to develop the Yorkshire Tea Cup – an inter-tea estate cricket tournament which will culminate in a final at the capital's lovely new cricket ground.
To find out more about our cricket tour of Rwanda, and see the value the sport can bring, watch the below video: