12th July 2019
National Cricket Week Was Brilliant
Posted in Cricket.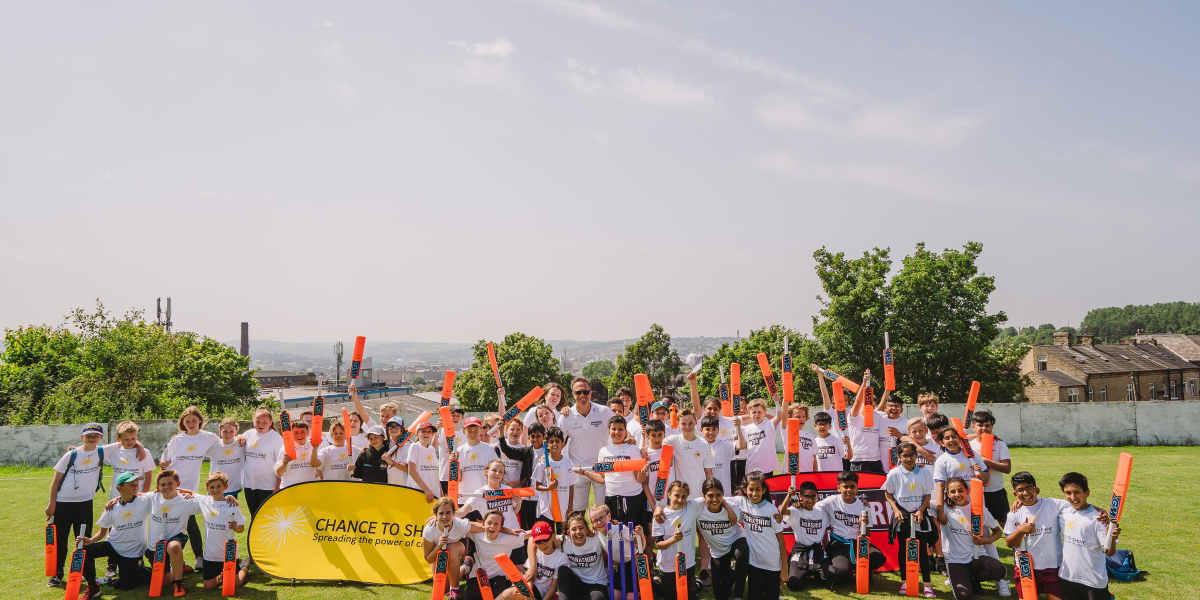 The sixth Yorkshire Tea National Cricket Week saw more than 1,500 schools and community groups take part in a nationwide celebration of cricket in the playground and the classroom.
Held from June 24-28, the annual event is run by grassroots cricket charity Chance to Shine and involves activities like cricket-themed maths lessons, cricket tournaments, festivals and afterschool coaching.
And we hit the road with Chance to Shine to run a roadshow of special events with the help of some friends from the cricket world.
On day 1, former Ashes-winning cricketer Matt Prior visited Charles Dickens Activity Centre in Portsmouth to play street cricket with local children and give some batting and fielding tips.
On day 2, cricketer Keaton Jennings headed to Edgbaston Cricket Ground to give a special training session to kids from Brookhurst Primary School in Leamington Spa.
Day 3 saw us heading to London for a morning with Herbert Morrison Primary School – along with Yorkshire and England cricket legend, Jonny Bairstow. He led a whole school assembly, talking to children about the important values and life skills that can be learnt through taking part in cricket.
On day 4, former England player and Strictly star Graeme Swann headed back to his old primary school, Abington Vale in Northampton. He surprised the pupils, hosted a school assembly and was then surprised himself by some of his old teachers.
And finally, we finished off the week in Yorkshire with a Cricket Festival in Bradford. Eight schools and 240 children took part in the day at the Karmand Community Centre. There were cricket drills followed by a visit from Michael Vaughan, and former England player and Yorkshire Diamonds Head Coach Danielle Hazell.
We'd like to say a massive thank you to everyone who got involved this year – we hope everyone enjoyed taking part in such a special week, and we're looking forward to next year already.